Ever wonder why Honda CBR Sportbikes don't have helmet locks from the factory? Why waste money on something you can do for free? Major props to @mactacular on our Honda CBR Forum who posted this on our forum, and members have been doing this simple mod to their bikes ever since.
"Alright guys, when it comes to locking my helmet on my bike, im just as frustrated as you other CBR owners…I've tried the "D-ring over the bracket under the seat" trick, but its always so hard to get my seat to go down..plus it's messed up a d ring on my old helmet..my new D-rings aren't quite big enough to go around, and its just pretty much a HASSLE not having a helmet lock! what was Honda thinking?!
Fret not, because I come to you, my wonderful friends with a fix-all to your helmet lock needs…the good part about it? its 100% FREE!!!!!!!
so to start off, I popped my rear seat off… notice the two "loops" on each side of the tail that part of the seat goes in to..they honestly arent needed, they're just there for a little bit of extra support..
I marked them where I wanted to cut them, and then I unscrewed them with a 12mm socket (you can see the red marks I made)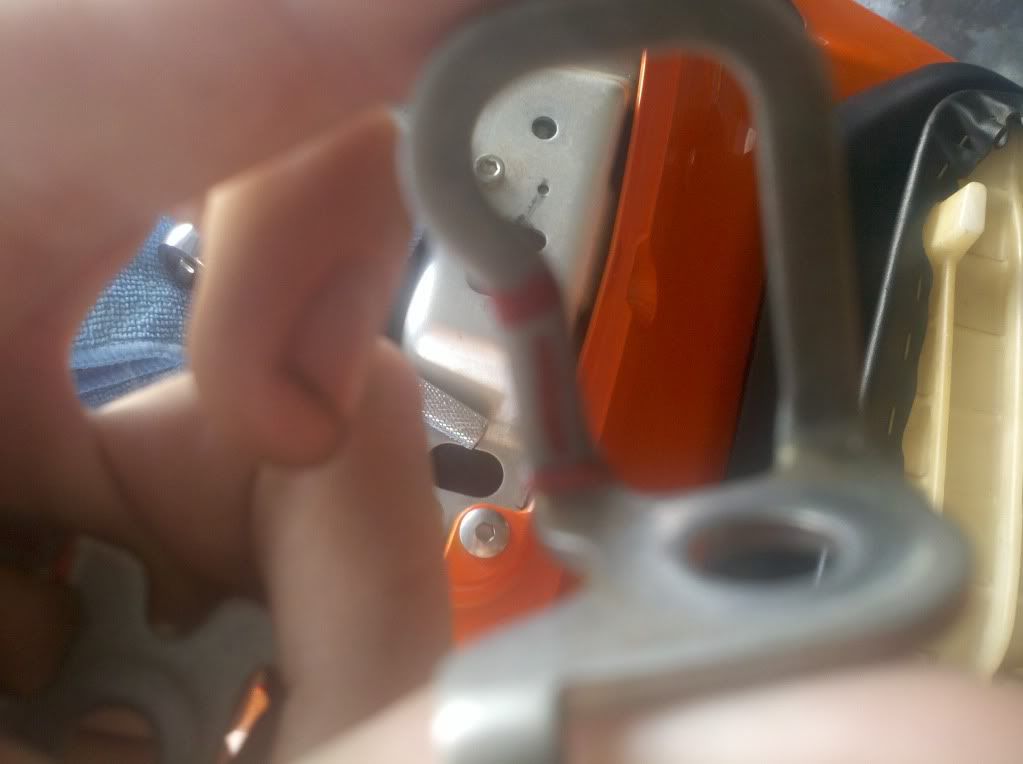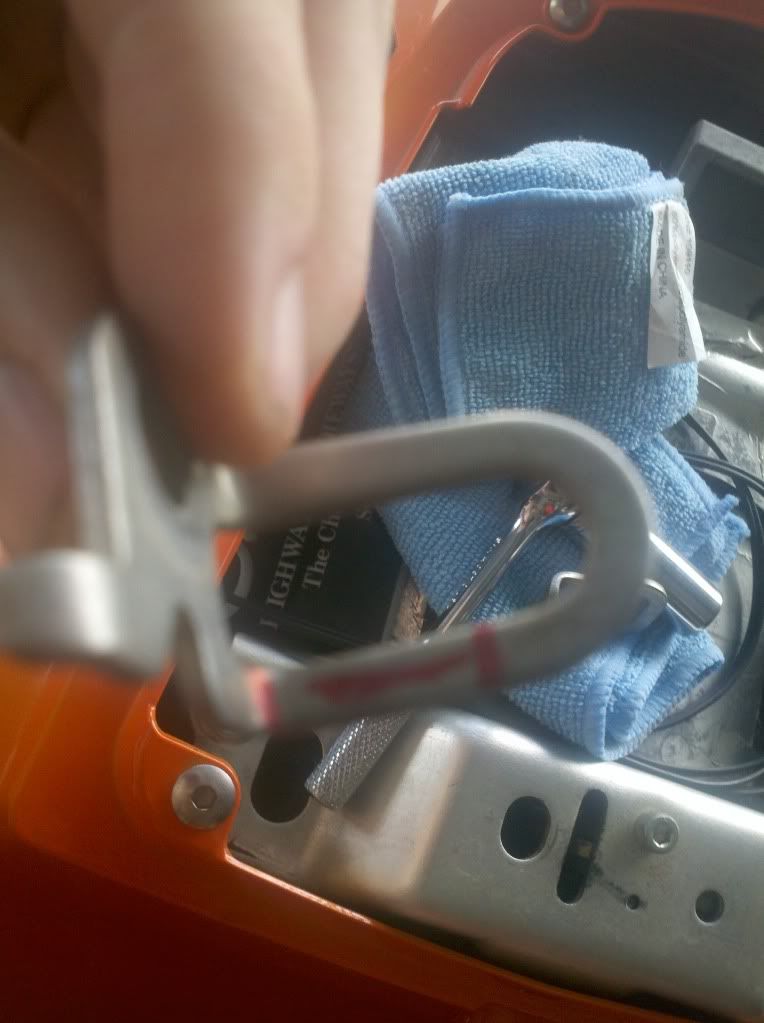 I popped those bad boys in a vise to hold them while I cut out my markings with a die-grinder.
and heres the second one!!
I just cleaned them up a little bit with this bad boy, and they were ready to be screwed back in!! This job should take no longer than 10 minutes!!
Here's my new helmet hooks, ready to have helmets put on and have the seat locked in to place!
Here are pictures of the finished product, as well as example pics from other RideCBR members that have done this simple mod to their bikes: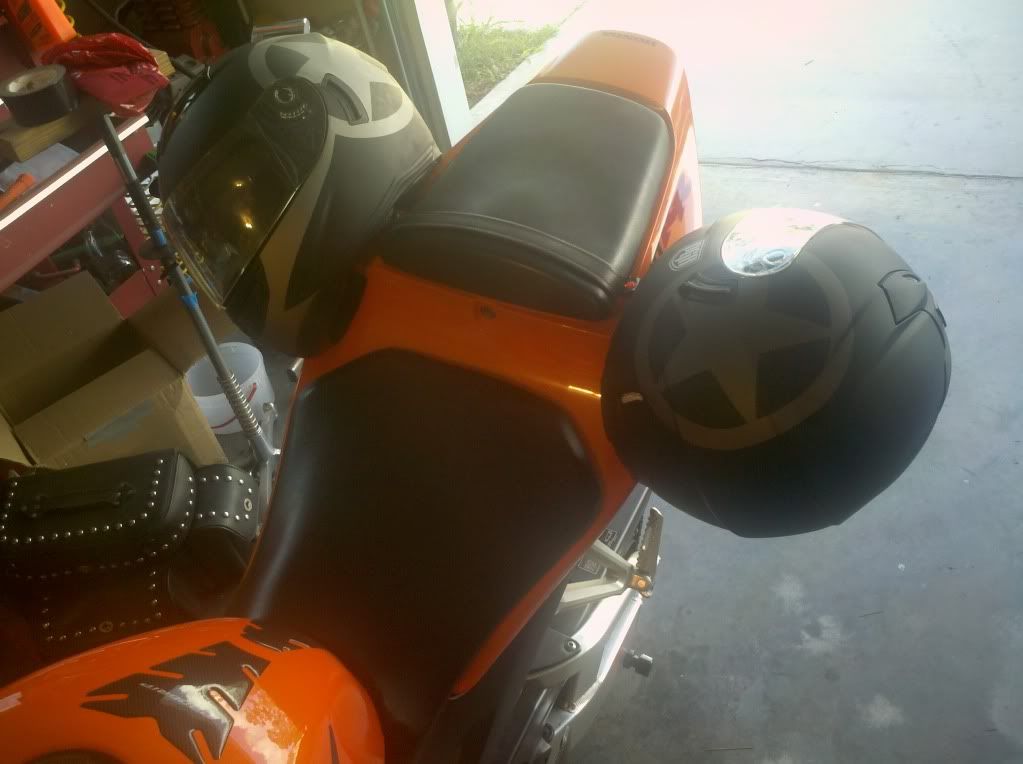 To discuss this mod or to show off pics of your completed helmet locks, visit our Honda CBR Forum topic on this, here: http://ridecbr.com/topic/how-to-diy-helmet-locks-for-your-cbr/