CLOSED – RideCBR's 11th Contest – Icon Motorsports Twenty-Niner Gloves
RideCBR.com's 11th Contest is now accepting your RideCBR.com Point entries. This time we're giving away a really great set of gloves from Icon Motorsports. Just in time for the riding season, protect your hands with high quality gloves. No one likes road rash.. especially on your hands! Gear up.. Rather be safe than sorry. You can now enter to win these gloves with your RideCBR.com points or through social media entries. Good luck!
Manufacturer's description:
Introducing the latest in Icon's line of MX inspired street-specific, lightweight riding gloves. All our standard performance amenities are here such as a pre-curved palm and finger design, thermoplastic rubber knuckle armor, and a secure wrist closure system. Of course a street motorcycle glove isn't really a glove without a leather palm. The Twenty-Niner™ glove features an abrasion resistant premium grade goatskin palm capable of hand to hand combat with gravel choked asphalt. With its hi-flow mesh backhand the Twenty-Niner glover is perfect for spring and summer riding.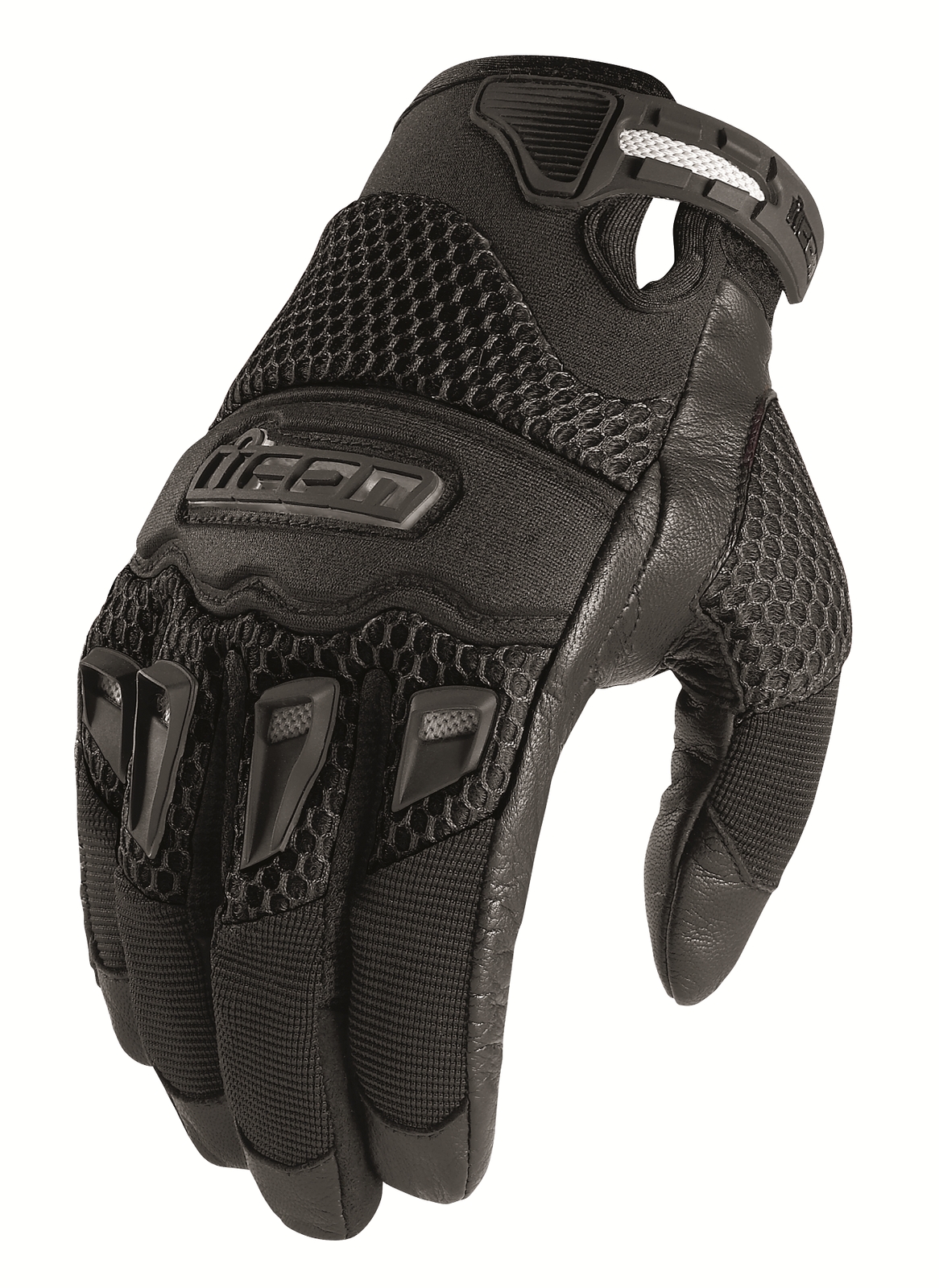 The winner can choose from their size.. They are available in:
Small, Medium, Large, XL, XXL, XXXL, and XXXL (4XL)
You can enter up to 25 entries into this contest. Each entry costs 100 RideCBR Points. You can view your RideCBR points on the homepage or your profile. If you need more points, just participate on RideCBR.com, or consider donating to support RideCBR at http://www.ridecbr.com/donate
This contest is now closed.
Congratulations @bobby on your first contest win on RideCBR.com.
Please make sure you share this page, as well as this contest with other CBR owners on Facebook and Twitter.